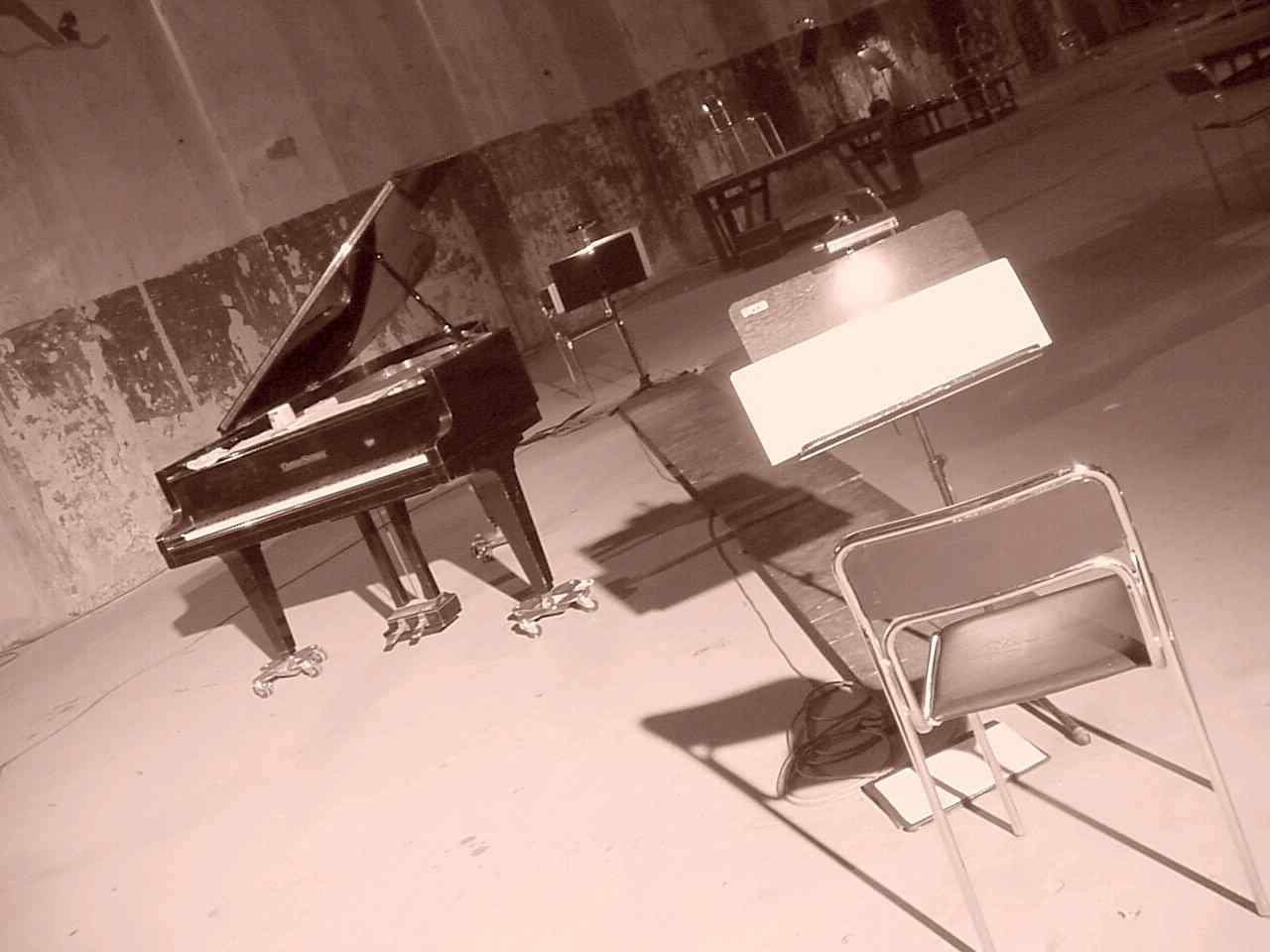 "elole is the almost anarchist answer (...) to the mirror-smooth structures of the soundevent-culture. Stefan Eder (piano), Uta-Maria Lempert (violin) and Matthias Lorenz ('cello) are creating moments full of tension, in which the instant can breath again, because players and listeners are going on an expedition together." (dresdner, 09/03)
elole's work is focused on todays music in all it's variety. This music is also a mirror through which you can look at certain prominent pieces of the early 20th century, that can be found in the repertory too. elole has been founded in fall 2001 and dedicates it's work, also in unorthodox forms for concerts, to the question, why new music should be written, played and listened to.
Concerning the collaboration with the composers that evolves from this work, elole puts the stress on a longterm work together with the creation of new works. From it's foundation till fall 2015 the trio premiered fifty pieces, played four portrait-concerts of composer friends and the international composition contest "Dresden 2006 - Sound↔City↔Silence". As a "birthday-concert" in 2011 elole played three premieres during the "Tonlagen"-Festival.
Instead of limiting themselves to the ordinary playing of their instruments the three musicians are looking for conceptions with reasonable extensions to concerts in strict sense. So far this meant a collaboration with dancers, a combination of music and poetry, integration of live-electronics and a concert/performance that integrates the audience as players.
elole questions the partially elitist concept of conventional concerts that is based on the antagonism of active players and passive listeners. The trio creates situations that offers the audience the opportunity to leave there classical part.
In 2010 the trio published the first own CD "Struktur und Oberfläche" with works by Nikolaus Brass, Stefan Streich and Jürg Frey.